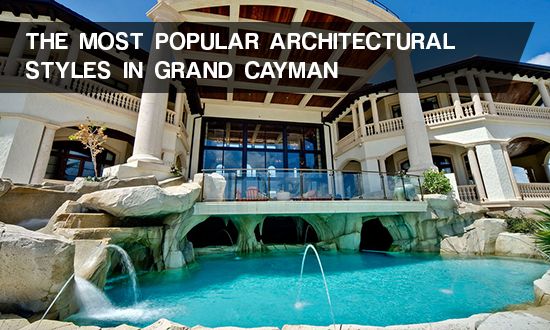 Considering adding real estate in Cayman Islands to your portfolio? Real estate is easy to buy here as long as you can pay the stamp duty due at sale, and prices range for nearly all walks of life. Plus, your retirement vessel can double as your vacation home if you hire a property management company to manage your investment for you. Like any investment, knowing what styles and trends are likely to stay hot will help you gain value and hold onto an attractive home.
Green Design
One of the styles coming to the island that is just catching on, but expected to make a huge impact, is sustainable living. Eco friendly designs for Grand Cayman homes may be the new norm as more properties transition to solar or appliances that consume less power. Expect to see clever design and smart utilization in the new Grand Cayman home.
Colors
Cayman architecture has trends, but there are certain styles and colors that will remain timeless. Blue is an excellent example. Blue, and its many shades, offer beautiful color and tone to the island, contrasted by the azure waters and white walls. It's best to think of a three color scheme you can use to dress your home with furnishings and accessories.
Xeriscaping
The trend of green design comes with a need for less water consumption. Xeriscaping is a beautiful way to spruce up your garden and your home with drought tolerant landscaping. Well-xeriscaped properties can look like any theme the home requires. Xeriscaping works especially well with modern architectural styles.
Bio: James Bovell heads the Dream Finders team, which specializes in luxury real estate on Grand Cayman. Call James Bovell and let Dream Finders help you find the property of your dreams today.